Sciatica
Are you struggling with sciatica?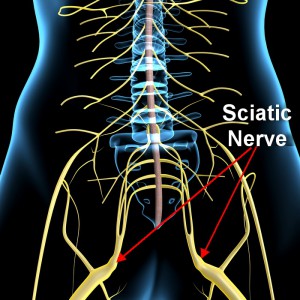 Sciatica is a painful condition caused by sciatic nerve compression or irritation. The sciatic nerve runs from your lower back and travels through your buttock and down the back of your thigh into your calf and foot. When this nerve becomes irritated or compressed, sciatic pain can occur and can be felt along either the entire length of the nerve or along part of the nerve pathway. Depending on your daily activities, this pain can therefore be constant or intermittent and can range from a dull ache to severe pain, often affecting the posterior thigh and/or the calf and foot.   
Symptoms of sciatica can include:
Buttock pain which may travel down the back of the leg
Numbness or reduced sensation in the leg or foot
Pins and needles or tingling in the leg, feet or toes
Muscle weakness in the leg or foot
Difficulty moving or controlling the leg
A number of underlying conditions can cause sciatica which include: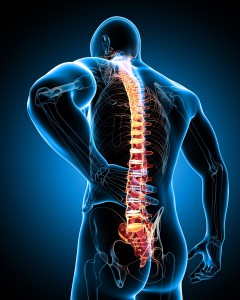 A bulging or herniated disc in the lower back
Osteophytes or bony growths on the spine in the lower back
Lower back or hip arthritis
Muscle tightness in the buttock
Trauma to the lower back
Pregnancy – caused by changes in the pelvis and lower back
In order to establish the cause of sciatica a full musculoskeletal assessment is required. Depending on the cause, the relevant spinal disc, spinal joints, hip joints, muscles, ligaments and tendons can be treated with the aim of reducing the pressure on the sciatic nerve so as to relieve your symptoms.
In most cases sciatica will settle well with physiotherapy treatment. However, where necessary, referrals for x-rays and MRI scans can be made.
To help manage your symptoms at home, try the following few tips:
Focus on maintaining a good posture. For example, when sitting, try to sit upright rather than slouching
Ensure that you have adequate lumbar support in your chair or car seat when sitting
Try to avoid lifting heavy objects which require you to bend forward and twist
Stretch your buttock muscles
Perform gentle, low impact exercise such as swimming and Pilates to improve your flexibility, core and back strength – make sure that this is approved by your physiotherapist first before commencing any activity